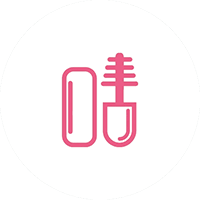 FOOL-PROOF MAKE-UP
Whether you're new to makeup or an expert, our products are designed to make getting glam fun and easy!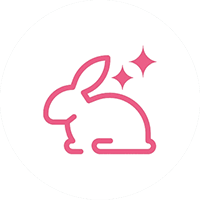 Cruelty-free
We have a strict "Paws Off!" policy and believe animals should only be subjected to excessive amounts of snuggles. Rest assured, every product at Glam Girl is 100% vegan and cruelty-free. Always.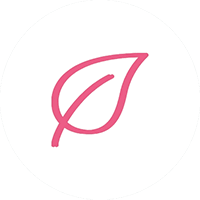 NO SLS, PARABENS OR SULFATES
No icky stuff here! Our products are made with natural ingredients and never contain toxic chemicals.
All-day Wear
Your lashes will stay perfectly in place all day (and night) due to our innovative super sticky formulas. If they don't, let us know and we'll make it right!
Absolutely Love IT ❤️
So if you really knew me you would know that I absolutely hate wearing lashes. Wore them 3 times in my whole 28 years of life. Quince, prom, and little sis Quince. Never again did I wear them because I hated how they felt. I decided to try these out because I felt it would be easier for me to do it on my own. I was so surprised at how fast I got my package. I absolutely fell in love with them! I had to cut down for my personal preference, but these are the best things I ever bought. Definitely gained a very happy customer 😊 Feeling very confident with my new lashes!
Dear Gabriela, thank you so much for your review and feedback! We are thrilled to hear that you love your Glam Girl Lashes!! We look forward to serving you again soon :-)
Giiiiiirlllll
I never write reviews, but the glam girl giant beauty scoop?! I had to. My scoop was PERFECT. I got a little bit of everything!! And the price?! I got sooo much for my money!! I tried the eyeliner and the lashes as soon as I received my scoop (( which was extremely quick!! )) and let me tell you, they really weren't coming off!! My inner corners NEVER lifted. BEST lashes I've ever had!! 😍 glam girl has a customer for life.
Dear Amanda, Thank you so much for your feedback and review! We are thrilled to hear that you are satisfied with your order :-D We look forward to serving you again soon!
Nice assortment
I really enjoyed the mystery of not knowing what I was going to get.
It was great
It was great but it could have more stuff I thought there'd be like 6 items and I got 4.. 2 sparkly liners and lip gloss and liquid eyeshadow..
I loved all the things I got in my package the lashes I got in it was really nice I would get them again but I love trying new stuff